More OS/2 Pictures
Starting off the second part of Greg's OS/2 pictures collection is an image that might actually be another one of David Barnes' backgrounds. This was sucked out of Faheem Ahmed's collection and had no attribution: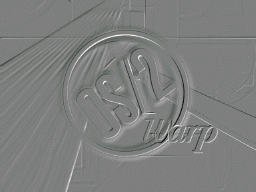 This one not only consists of a lovely background but is in fact a complete desktop. Peter Conteos (conteos@io.org) is responsible for this piece of artwork in action, although Greg created the Doom icon (left side, sixth from the top, one in: a pink ugly biting the dust):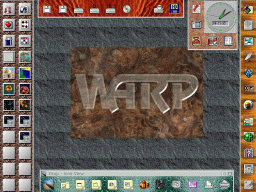 Here's a zinger at Windoze 95, non-ray-traced but still lovely; Darryl TiCian created it and has a link to a larger version on his DigiMages page: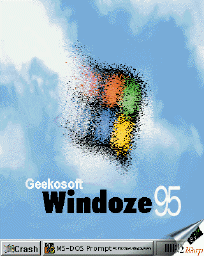 These two are pre-release screen shots of Avarice, the new Myst-like game developed by Continuous Software Systems (css@rtd.com) and distributed by Brad Wardell's Stardock Systems (wardell@ibm.net). Greg even joined the beta program, by golly: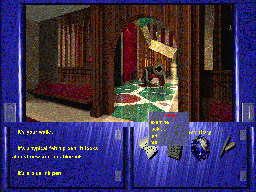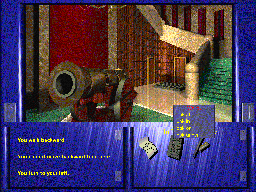 And this is what the game looks like in its final release (July 1996). Yowza!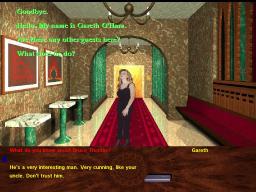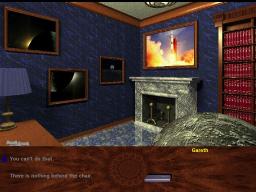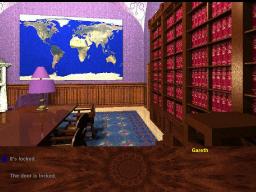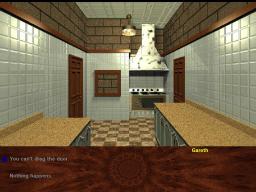 And this is a pre-release screen shot from Entrepreneur, the new simulation game from Stardock Systems (wardell@ibm.net); lots more screenshots and information are available on their page: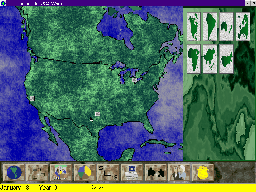 ---
Click here to check out David Barnes' pretty OS/2 backgrounds.
Click here to look at some cool Linux pictures.
Click here to see a nifty raytraced PNG interlacing demo.
Click here to go back to Greg's main OS/2 page.
Click here to return to Greg's home page.
Click here to return to Greg's table of contents.
---
Last modified 31 December 2004 by Greg Roelofs, you betcha.